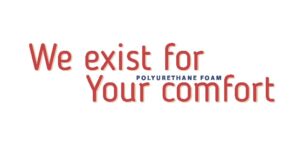 For 60 years, this has been the foundation for Organika's production of flexible polyurethane foams used to manufacture furniture, mattresses and other everyday items. We make and improve different foam types and grades with a view to creating a healthy and comfortable life for everyone.
Organika is a quality brand and a reliable partner for its main customers: manufacturers from the furniture, automotive as well as construction & renovation sectors. Our business is run in accordance with the highest environmental standards. Additionally, we make every effort to be a responsible employer that cares about proactive dialogue with employees and their professional development.
In order to meet the ever-increasing expectations as well as to treat environmental protection and employee safety as a strategic aspect of the business, which significantly influences the development and strengthens the trust of customers in all processes carried out by Organika, in April 2019 we implemented a certified environmental management system compliant with the requirements of PN-EN ISO 14001:2015 and, as one of the first companies in Poland, we obtained the PN-EN ISO 45001:2018 certificate. The requirements of both standards have been successfully integrated into the requirements of the already implemented PN-EN ISO 9001:2015.
Malborskie Zakłady Chemiczne "Organika" S.A.
Boczna 10
82-200 Malbork
Poland
Contact
tel.: +48 55 270 12 00
tel.: +48 55 270 12 01